Nitrile Oil Resistant Gloves Cotton Cold-proof Coated Gloves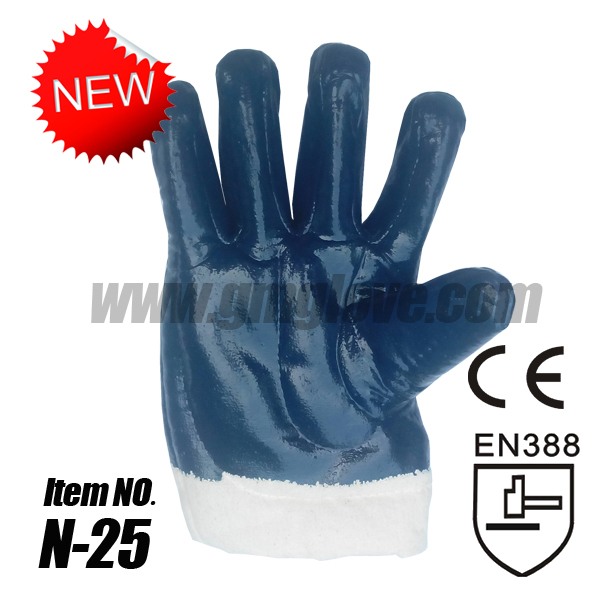 Product name : Nitrile Oil Resistant Gloves Cotton Cold-proof Coated Gloves
Item No: N-25
Material: Cotton liner & Nitrile Rubber
Coating way: Full Coating
Size: 11
Feature:
This style is oil resistant glove dipped nitrile rubber, the synthetic rubber mainly is produced by adopting low-temperature emulsion, with excellent oil resistance, high abrasion resistance, good heat resistance and strong adhesive power.
Nitrile rubber gloves
with better heat resistance than natural rubber, butadiene rubber and styrene-butadiene rubber. It can be used for 40 days under the temperature rank100℃ to 120℃, which has excellent stability to fat hydrocarbon oils and gasoline. Therefore, this nitrile coated gloves are widely used in oil exploration, refining and other working environments.
Compared to conventional single-layer glove liner, this nitrile cold-proof coated gloves uses multi-layer design, cotton cloth core is sandwiched between two layers, the thick design makes this coated gloves remain good warm effect even in the cold Winter Outdoor environment, so reduce the harm of low temperature to hand Effectively.
Package:
(1) 6pair/bag, 72pairs/carton or 144pairs/bag
(2) We can be customized logo, accept OEM business.
Application:
In the winter outdoor environment, oil exploitation