Dyneema Cut Resistant Work Gloves Level 5 | Cut Resistant Gloves level 5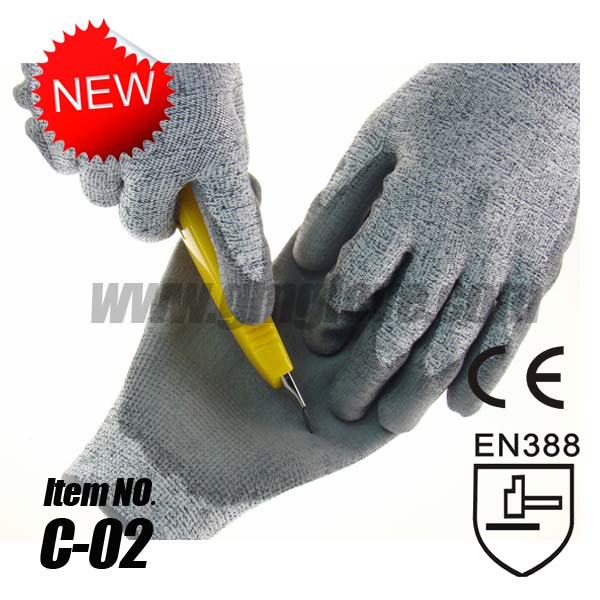 Product name : Dyneema Cut Resistant Work Gloves Level 5,PU Palm Coated Gloves
Item No: C-02
Material: Dyneema & PU
Coating way: palm Coating
Size: 11,10,9,8,7
Feature:
Dyneema cut resistant work gloves possesses of excellent capacity to resist cutting, as well has higher comfort and flexibility. Dyneema gloves provide a comfortable and lightweight fit, while offering unmatched cut protection in harsh work environments. With a strength-to-weight ratio that is 15 times greater than steel, these highly durable work gloves will hold up to a wide range of challenges. Industries that handle material with potential to cut or puncture the skin can benefit from its unique properties.With Level 5 cut protection on the palm, and our advanced impact-protective system lining the back of the hand. .
Package:
(1) 12pairs per dozen, 30 dozen /carton, 480 pairs/ bags;
(2) We can be customized logo, accept OEM business.
Application:
Glass cutting & handling, precision grinding, blade mounting, forgings handling, slaughtering, security patrol, field` s protection, relief and rescue.