Red nylon latex palm coated gloves black thin coating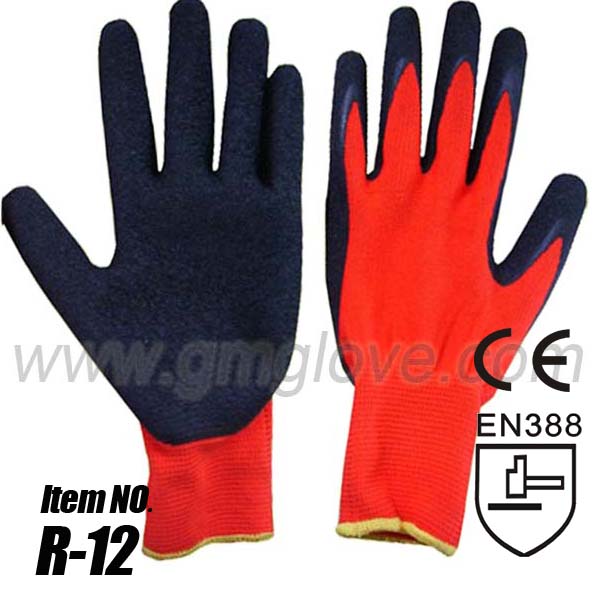 Product name : Red nylon latex palm coated gloves black thin coating
Item No: R-12
Material: black latex & red nylon
Coating way: palm Coating
Size: 10,9,8
Feature:
nylon knitting liner & elastic wrist fixes gloves in the hand, thus prevent dust from getting on hands.
This type of hand glove is light & thin,which can keep your hands flexible after wear it.
natural latex coating is provided with strong toughness, wear resistance and non-slip, so that it can protect your hands from hurt effectively.
13 gauge nylon is more comfortable than 10 gauge cotton gloves.
superb agility and a comfortable ergonomic shape
As the name suggests, these latex palm coated gloves are made of nylon and then coated with latex on the palms. These gloves are among the most common
latex coating gloves
in the market. The main aim of the latex coat is to offer an excellent grip in wet and dry conditions.Like the nylon gloves with latex textured palms, these gloves are better in terms of resistance to puncture.
Package:
(1) 12pairs per dozen, 20 dozen /carton, 720 or 600 pairs/ bags;
(2) We can be customized logo, accept OEM business.
Application: