Blue Latex Dipped Safety Gloves,3/4 Back Coated, Knitted Wrist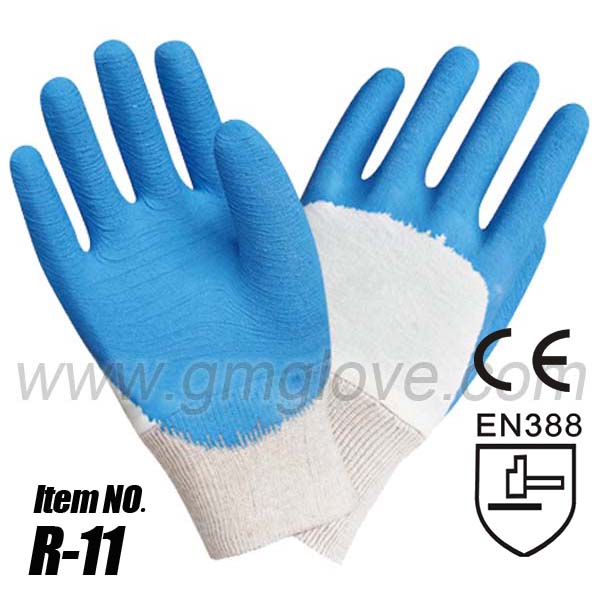 Product name : blue latex dipped safety gloves,3/4 back coated, knitted wrist
Item No: R-11
Material: blue latex & Cotton knitted wrist
Coating way: half dipped
Size: 10,9
Feature:
3/4 of safety gloves is dipped with latex,the protective area is bigger than latex palm dipped gloves,so the protective effect also is more obvious.
cotton knitted wrist is more comfortable and natural when wears, it can relieve the fatigue of hands effectively.
The latex surface of this safety gloves is provided with superior grip after wrinkling processing
This gloves can be used repeatedly, which is recommend to be washed in the below 40° C neutral detergent.
Package:
(1) 12pairs per dozen, 20 dozen /carton, 480 pairs/ bags;
(2) We can be customized logo, accept OEM business.
Application:
Industrial construction, agriculture, forestry, transportation and other fields.