21G Orange Natural Latex Palm Coated Hand Gloves, Cotton Yarn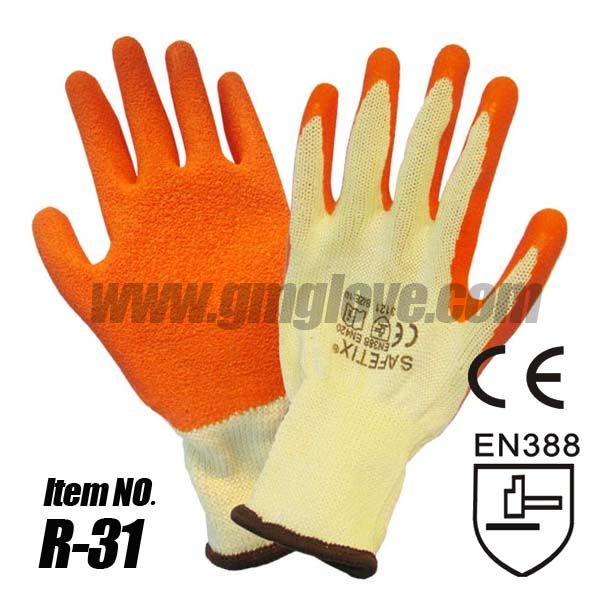 Product name : 21G Orange natural latex palm coated hand gloves, cotton yarn
Item No: R-31
Material: Orange natural latex & cotton yarn
Coating way: palm Coating
Size: 10,9
Feature:
Uncoated back of this hand gloves increases breathability.
The glove liner is made by 21G orange cotton yarn.
21G cotton gloves liner is more dense, soft and comfort, then make glove solid and durable.
Thick latex coating can anti puncture and resist wearing
The weight of this glove is between 80g and 110g, detailed price depends on specific requirement of customers.
we can produce any color, weight and size as your requirement.
Package:
(1) 12pairs per dozen, 20 dozen /carton, 480 pairs/ bags;
(2) We can be customized logo, accept OEM business.
Application:
Glass processing, industrial manufacturing, construction, warehouse handing, horticulture.