13G polyester latex coated gloves Seamless Garden Gloves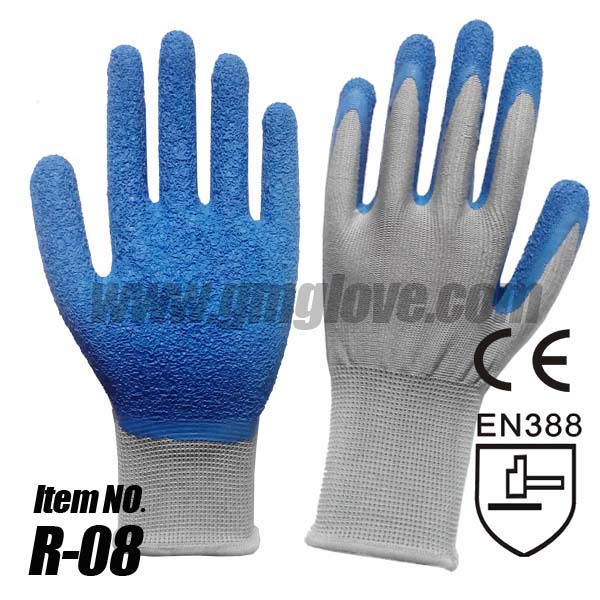 Product name : 13G polyester latex coated gloves Seamless Garden Gloves
Item No: R-08
Material: blue polyester & blue Cotton
Coating way: palm Coating
Size: 11,10,9,8,7
Feature:
Latex coating of garden gloves provides more cut resistance and comfort.
The special manufacturing process makes coating cohere polyester seamless liner closely.
Crinkle finished latex coating surface generates bigger friction when glove is in touch with object.
13G polyester seamless gloves close to hands tightly, so that keep the flexible of hands in the course of working.
As the name suggests, these latex coated gloves are made of
polyester
and then coated with latex on the palms. These gloves are among the most common
latex coated gloves
in the market. The gloves have impressive features i.e. they are lightweight and breathable for all day comfort. They also have an outstanding grip in both dry and wet conditions.
Package:
(1) 12pairs per dozen, 20 dozen /carton, 480 pairs/ bags;
(2) We can be customized logo, accept OEM business.
Application:
Gardening-related work, such as mowing the lawn, finishing branches and picking fruit.