The using of cotton work gloves in the market
Cotton
work gloves
are widely used in the market, it is an essential protective tool in daily life and most factory workshops because of its material structure, easy to use, very economical and environmentally friendly. It prevents injury to the skin of hand, also greatly improves the efficiency of work.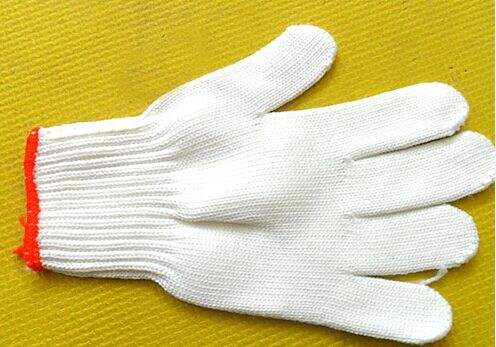 As is well known, cotton work gloves are woven from cotton fiber materials by artificial machine. Because the production cost of cotton work glove is relatively low, it is more economical to use than other labor protection gloves. However, cotton work gloves are highly adaptable, they are also breathable, stretchable, environmentally friendly and wear resistant. It is suitable for using in various seasons, so very popular among people, and it has become a kind of protection gloves that is used widely in the market, such as construction, handling, electroplating workshops, metal stamping, maintenance, machinery manufacturing, glass processing, chemical construction, laboratories, airports, gas stations, oil smelting, fisheries, plastics factories, chemical plants, steel manufacturing, shipyards, electronics factories, packaging products factory, printing enterprise, electric power engineering, machinery manufacturing, restaurant canteen and other working environments.
Cotton work glove
is an economical and applicable choice.
The existence of small and flexible cotton work glove has brought people good convenience, bringing people friendly environment. People are happy with an economical product, such as cotton work glove.