What is the principle of anti-static gloves?
In the production of enterprises, the use of
work gloves
is necessary, which is a prerequisite for safe production. What is the principle of
anti-static gloves
?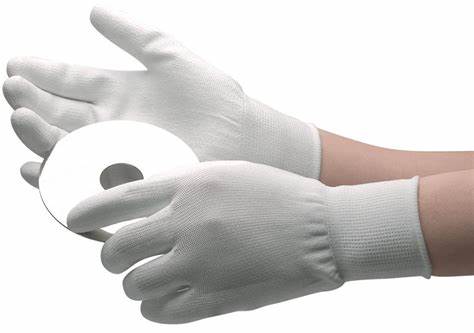 The principle of anti-static gloves:
Anti-static glove is made of a special material, it protects human body from damage caused by static electricity by taking advantage of electrical principle of insulation, then ensure the safety of workers effectively. Anti-static glove is adopted standard coating to against static electricity, this coating can control the performance of static electricity. In other words, manufacturer uses static dissipation principle with addition of high-resistance carbon fiber in the coating to resist static electricity.
How to use anti-static gloves:
1. First of all, application should be defined clearly when select anti-static gloves, requirements for gloves in different fields are different. Especially reagents in chemical field is corrosive, so gloves can not be used casually, it is necessary to choose anti-static gloves with anti-corrosion properties.
2. Anti-static glove must be carefully inspected before use if it has waterproof and anti-corrosion properties at the same time, to check whether the surface of glove is damaged, because damaged gloves can not be used.
3, Anti-static gloves need to be cleaned and dried after use, but can not be baked at high temperature, if necessary, it is also needed to be sprinkled with talcum powder to prevent adhesion.
4, The insulation of anti-static insulation glove is needed to be checked regularly to prevent accidents.
5, Anti-static gloves are suitable for applying in weak corrosive acid and salt environment, the strong corrosive environment is not suitable for the using of anti-static glove.