13 gauge Polyester PU fingertip coated gloves, Antistatic gloves White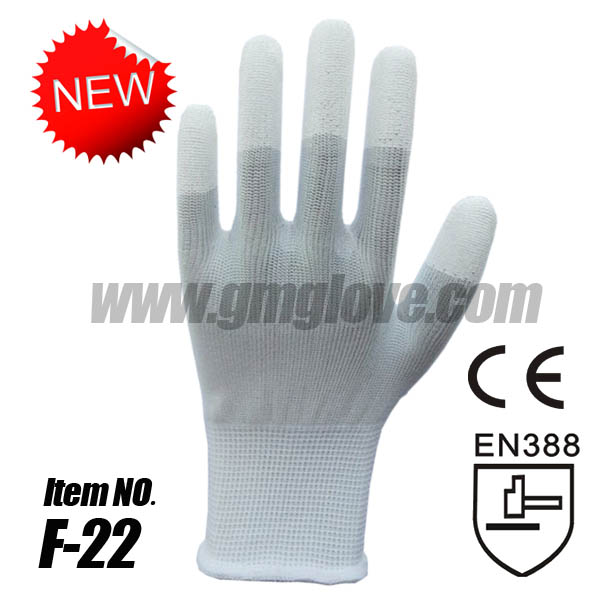 Product name : 13 gauge Polyester PU fingertip coated gloves, Antistatic gloves White
Item No: F-22
Material: 13 gauge Polyester liner & PU Rubber
Coating way: Fingers coated with polyurethane
Size: 7#-11#
Feature:
Interior core and PU coated of PU fingertip coated gloves are very thin, the ventilation of polyester liner also is good, sweltering will not be produced even long time wearing, or cause a lot of sweat on hands, so gloves have strong comfort,
PU dipped gloves
are widely used in the assembly of weak current & precision instruments and inspection of various of research institutions.
White interior is matched with white PU coating, making this fingers coated gloves spotless, so stain can be easily found and replaced in time during wearing period, otherwise it will still contaminate products. This type of glove inherited antistatic properties of PU rubber, in addition to relatively thin and more comfortable, so it is widely used in QC jobs of precision instruments and other products of electronics factory, it also is known as examination gloves.
Package:
(1) 12pair/bag, 360 pairs/carton or 960pairs/bag
(2) We can be customized logo, accept OEM business.
Application:
It is applied in product inspection of 100-1000 dust-free cleaning room, electronic products, as well as printing, horticulture and other fields.