A set of CE-approved protective gloves
From the moment we are born until the end of life, our hands are always active at all times. The sensitive peripheral nerves allow us to experience the magical changes of cold, heat, pain, and vibration. In this life of work and life, you have to come into contact with various substances, both good and bad. Bad substances can cause damage to your hands. Such as irritating dermatitis caused by detergents, dusts, solvents, etc .; allergic dermatitis caused by insecticides, metals, spices, pollen, etc .; hand imbalance and breakage caused by shock or vibration; various chemical substances even cause skin diseases The culprit. From this point of view, how important it is that we choose gloves of different materials in different operating environments, not only can reduce the risk of use, but also extend the life of the gloves.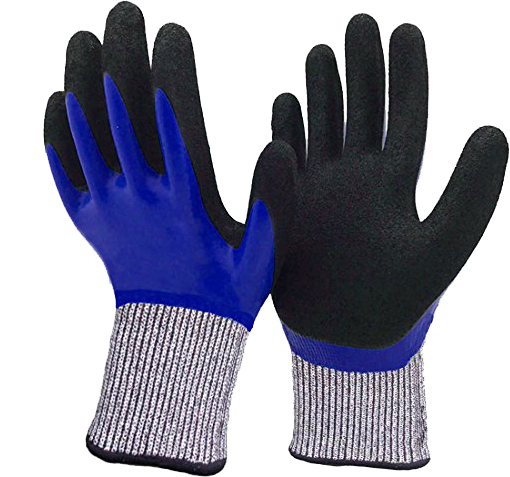 Today with you a set of protective gloves that meet European standards and CE certification.
1> Let's first understand the European protective gloves standard-
EN388 Protective gloves against mechanical risks
EN374-3 Protective gloves against chemicals and micro-organisms. Part 3: Determination of resistance to chemicals and micro-organisms. Determination of resistance topermeation by chemicals
EN374-2
Protective gloves
against chemicals and micro-organisms. Determination of resistance to penetration
60600701NP-F-07 Neoprene gloves
Characteristics: Excellent chemical resistance. Good resistance to oily substances, acids (nitric acid and sulfuric acid), alkalis, a wide range of solvents (such as phenol, aniline, ethylene glycol), ketones, refrigerants, and detergents; excellent flexibility, 100% Cotton lining with good mechanical resistance; no silicone.
Application field——
Chemical and petrochemical industries, metal processing, automotive spraying, leather processing, degreasing, etc.
60600702LT-F-06 latex gloves
Features: Very good protection against detergents and weak chemicals; excellent elasticity and flexibility; good flexibility even at low temperatures; no silicone; no surface chlorination treatment, no possible allergic reactions Latex protein.
Application field——
General operations in wet environments, agriculture, spray coating industry, general operations in machinery and chemical industry, plastic raw material industry, etc.
Features: Good chemical, oil, grease, solvent and petroleum protection; 100% cotton lining; excellent puncture resistance, wear resistance and cutting performance; good flexibility; silicone-free.
Application field——
Petrochemical industry, paint, gloss paint and ink production industry, wood processing, industrial maintenance, metal processing, etc.
60600705CR-F-07 Neoprene and natural latex hybrid gloves
Features: Neoprene mixed with natural latex has enhanced the chemical resistance and elasticity of the product; it has stronger oil and grease resistance than natural rubber; enhanced physical and mechanical properties; 100% cotton lining; silicone-free.
Application field——
General operations in construction, agriculture, automobile industry, machinery and chemical industry, shipbuilding, etc.