Hand protection solutions for labor protection gloves
There are two main causes of hand injuries at work: no use of hand protection products or the selection of the wrong special purpose gloves. When choosing
protective gloves
, never use one type of glove for all purposes. To choose the most effective protective gloves, you must first identify all the hazards you may encounter, and also consider comfort, flexibility, and performance, so it is necessary to have the knowledge to choose the most suitable gloves for each situation. After choosing gloves, you should conduct comprehensive hand protection training, post warning pictures at factories and construction sites, and regularly check the use of hand protection products.
There are several varieties of protective gloves: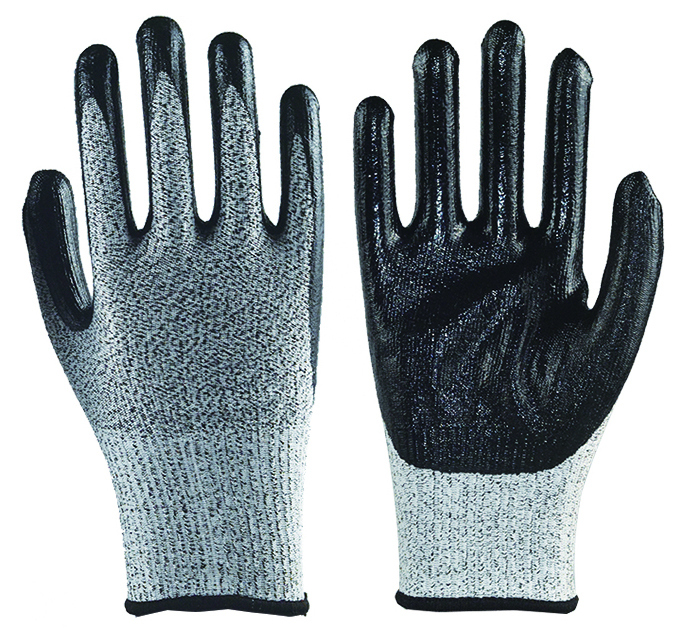 • General gloves protect your hands from rubbing.
• Special insulated gloves protect your hands from burns.
• All kinds of oil, acid and alkali resistant, chemical gloves prevent chemicals, oil and organic solvents from corroding the skin
• Anti-collision and anti-smash gloves can effectively protect hands from impact from tools or external forces.
• Vibration-resistant gloves reduce the danger of excessive vibration of tools and equipment to humans.
• Disposable gloves can be used to isolate blood in medical and bacteria in food processing.
But no one kind of labor protection gloves can be used in all work. Huanyu has designed and produced a full range of wear resistance, chemical resistance, acid and alkali resistance, cut resistance, puncture resistance, cold thickening, heat insulation, high temperature resistance, disposable, household Life and professional hand protection products such as anti-collision, anti-vibration and oil resistance. Our customer service, R & D, marketing and channel personnel will sincerely assist you in selecting the right product.