Gray PU Dipped Gloves, Anti-static, Nylon Seamless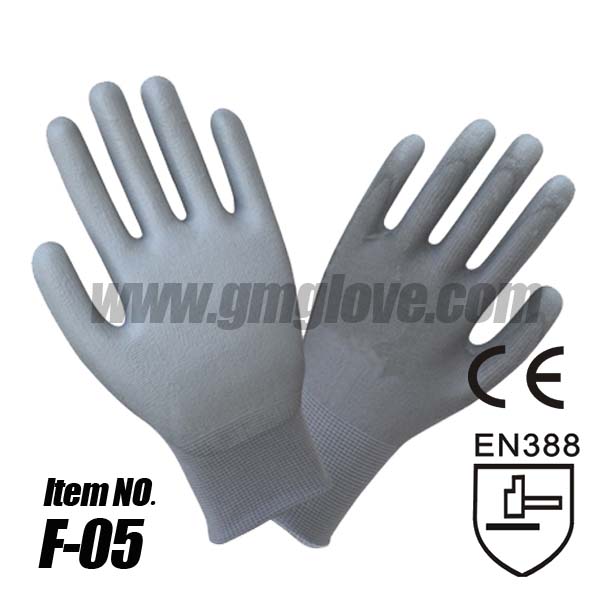 Product name : Gray PU Dipped Gloves, Anti-static, Nylon Seamless
Item No: F-05
Material: Gray PU & Gray Nylon
Coating way: Palm Dipped
Size: 11/10/9/8/7
Feature:
1. Open back nylon seamless liner allows hand to breathe and flex.
2. Dipped fingertips and thumb crotch reduce wear to critical areas.
3. Specially formulated PU palm blocks the penetration of liquid.
4. Nylon lining feels tenderness and mobility.
5. Gray gloves conform snugly to the natural shape of the hand.
6. Popular with high quality and it's very best.
6) Anti-dust, Anti-electrostatic
Application:
1) Circuit boards and components.
2) adjust the sensitivity of the sensitive, electronic equipment.
3) The unit and the repair work in electronics.
4) Radio, precision measuring equipment.
5) Optics Laboratory.